Tobie Carpenter Organ Trio
Saturday 23 September, 8pm
Contemporary jazz with traditional roots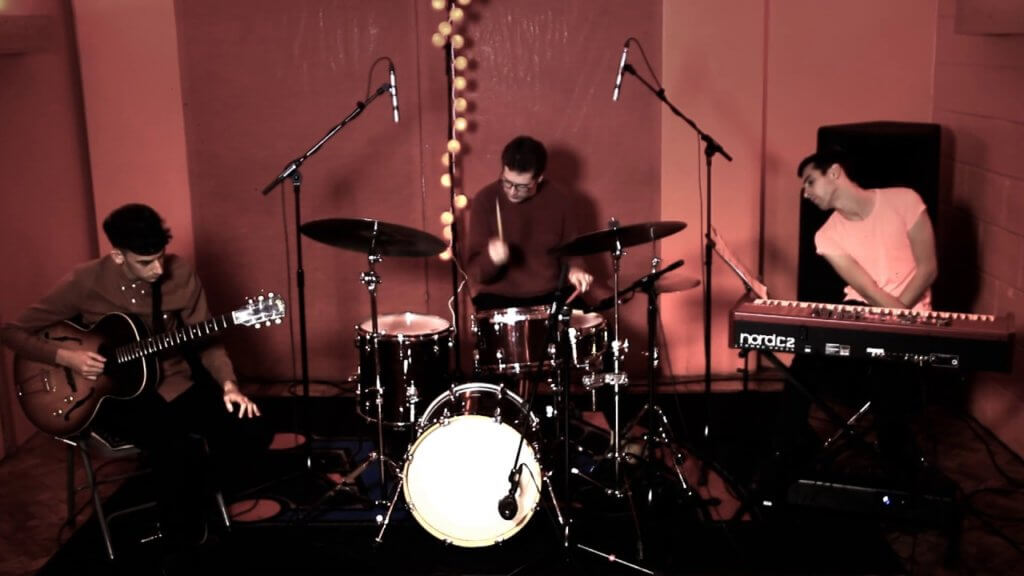 Tobie Carpenter – Guitar
Jamie Safir – Hammond Organ
David Ingamells – Drums
Contemporary organ trio playing original compositions which are influenced by the music of 1920s New Orleans, 1950s New York and new millennium Europe. The band's music has been described as: 'Melodic, swinging compositions full of fun and passionate improvisation from three of the UK's most exciting young Jazz musicians'. It is contemporary jazz with strong references to the tradition and an ability to engage and have fun with audiences.
The Organ Trio's debut EP DEAD PAN PARTY was released March 2017 on Turquoise Coconut Records, reaching No.1 in the iTunes Jazz Album Chart. The release was marked with a five date UK tour including a sold out launch gig at Kansas Smitty's (London) and Birmingham Symphony Hall.
"The Tobie Carpenter Organ Trio really kept the audience engaged throughout. A wonderful ensemble sound and fantastic solos." (Paul Pace – Ronnie Scott's Jazz Club)
"Beautiful Guitar playing – Tobie has a great feel, plays killing lines and has an amazing touch… Really hip compositions too." (Phil Robson – Partisans)
"A very exciting group – a retro feel with a modern twist." (Tony Dudley-Evans – Cheltenham Jazz Festival)
https://youtu.be/DZmbaGOJ5VA
https://soundcloud.com/tobiecarpenter
Tickets £8 in advance online or £10 on the door.