Jazz.Coop is owned and democratically controlled by its members.
Any person or organisation that agrees with our objectives may apply to buy shares and become a member.
We've got over 230 members, who elect a board of directors to manage the business. The directors are volunteers and do not get paid a salary.
There are also several working groups of volunteers set up to help with specific tasks such as programming, promotion, hospitality, maintenance and finance.
We employ some staff to take care of the day-to-day running of The Globe.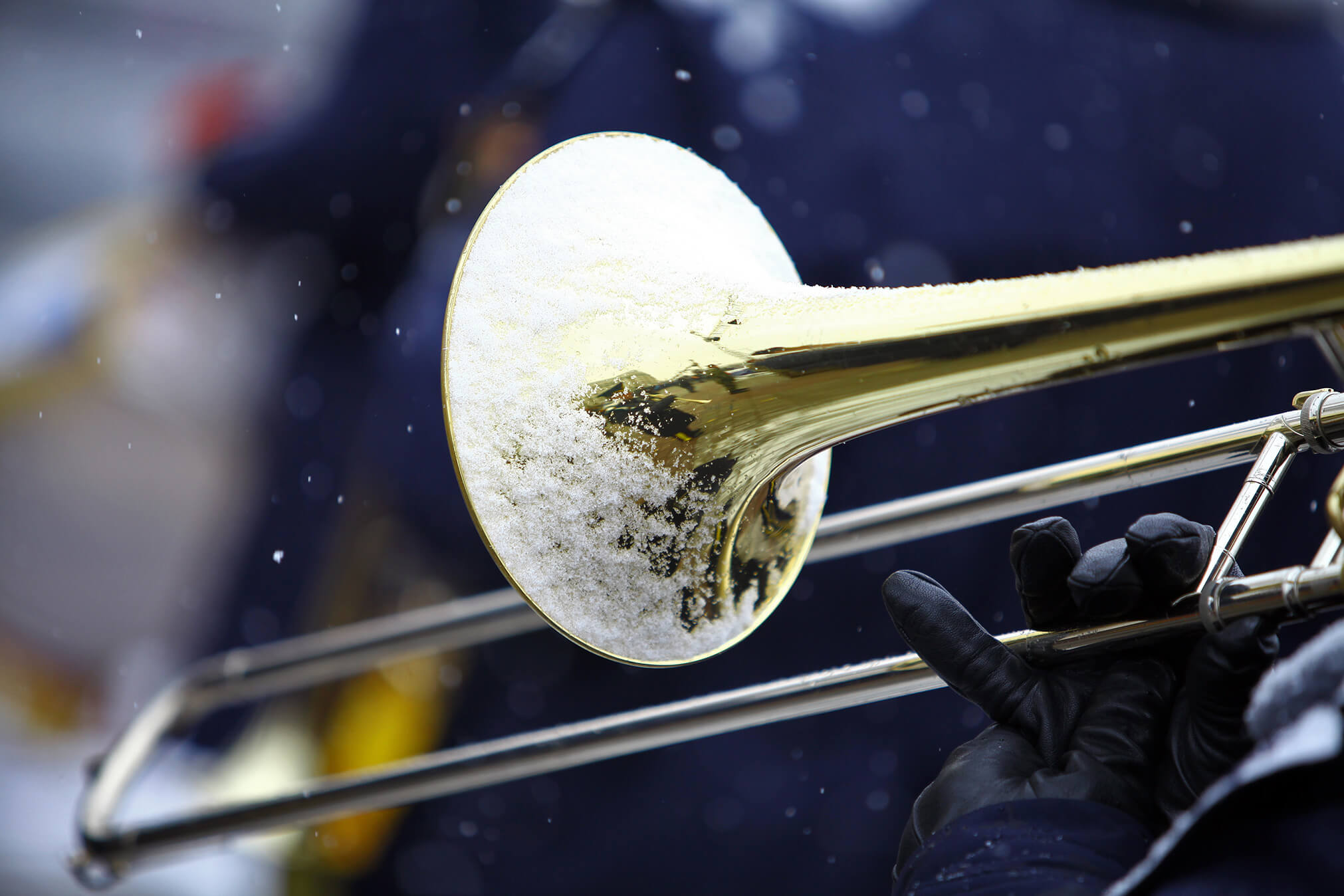 Jazz.Coop and The Globe are the trading names of Pink Lane Jazz Co-op Ltd which was registered as a cooperative society in March 2013 with the following objectives:
Continue the commitment to live jazz, poetry, dance and related arts established by the Newcastle Jazz Cafe in Pink Lane from 1991 to 2012.
Support the rehearsal, performance, promotion and development of jazz, poetry, dance and related arts.
Support relevant education and training.
Provide services and facilities for appropriate use by members and the community.
Manage venues to help to deliver these objectives.
You can download the full rules of Pink Lane Jazz Co-op Ltd here.
The story of Jazz.Coop began on 14 January 2013 … at a funeral.
It was the extraordinary funeral of Keith Crombie (1939-2012), a much loved eccentric known as The Jazz Man because he set up and ran the jazz cafe in Pink Lane for over 20 years.
This unique venue nurtured creativity and was appreciated by both customers and performers.
At Crombie's wake a number of people said we mustn't allow what Keith had started to die with him, and some talked of setting up a coop. The next day a page was posted on Facebook and the idea took off. On 5 March 2013 Pink Lane Jazz Co-op Ltd registered as a cooperative society.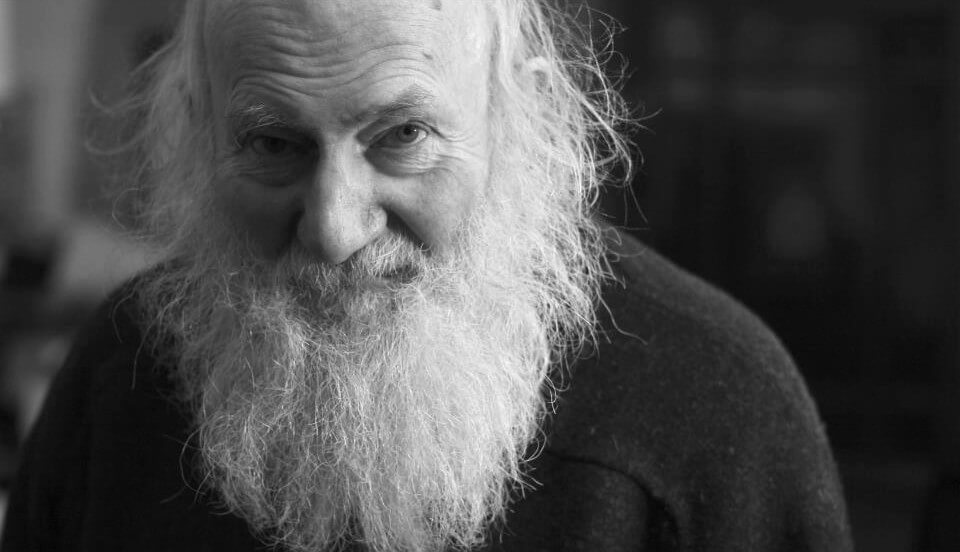 The cooperative arranged gigs and jam sessions at various venues in Newcastle while the former jazz cafe remained closed. It also started regular workshops for aspiring jazz musicians, working in association with Sage Gateshead.
For much of 2013 the cooperative had been attempting to buy or rent the former jazz cafe. The negotiations were unsuccessful, and the coop began to look for somewhere else.
In January 2014 at a well-attended general meeting, the members passed a resolution to issue shares to raise investment to buy The Globe, a run-down pub and night club. The community share issue was a success and together with a long-term loan from an ethical finance institution enough money was raised to buy and refurbish the property. On International Jazz Day 2014 (30 April) The Globe became the first bar and venue to be owned freehold by a cooperative committed to live music.
The first AGM of Pink Lane Jazz Co-op on 15 July 2014 approved the proposal to change the trading name to Jazz.Coop.
After substantial renovation, including the installation of a lift and accessible toilet, The Globe was fully operational on both floors by October 2014.
Over the next five years The Globe became established as a key small venue in Newcastle, specialising in jazz and other non-mainstream music. It also developed a lasting reputation as a place for people to learn to play jazz and develop their skills in a supportive environment.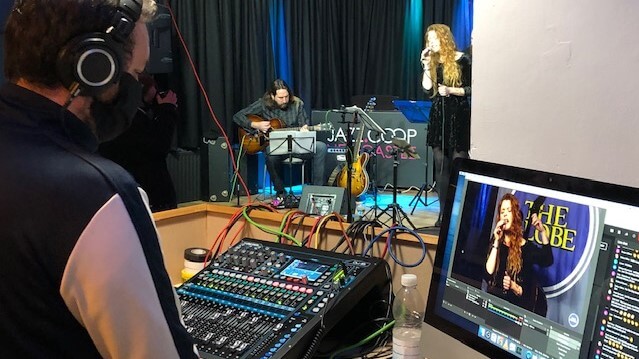 In March 2020, The Globe and all pubs and venues in the UK had to close as a result of the coronavirus pandemic. Jazz.Coop embarked on a wide-ranging consultation with members and supporters. The very clear message received was that the enforced closure created opportunities to consolidate and improve The Globe's existing functions and to develop new offerings.
There was a strong desire to provide live music as soon as possible and to make the venue covid-safe. Jazz.Coop worked with musicians to develop livestreaming, and soon decided this was the way forward. The Globe was refurbished, and new equipment was installed by volunteers. It was fortunate in accessing funding from Power to Change and the Culture Recovery Fund.
The Globe continued to operate throughout most of the pandemic, providing income for musicians, employment for staff, and joy for isolated people. It broadcast 15 events a month including jazz, folk, rock, and classical. Performers and technicians worked in a covid-secure environment to deliver high-quality livestreams.
The determination of the members and supporters of the cooperative to keep music live during difficult circumstances was recognised in a series of national awards: Small Community Co-op of The Year 2021, Parliamentary Jazz Award for Lockdown Innovation 2021, Jazz Venue of the Year 2022.
Cooperatives are not new – they've been established part of the UK economy for well over 150 years. And they are not rare – there are more than 1 billion members of co-operatives worldwide.
Cooperatives are businesses that they are owned and run by the members – the people who benefit from the cooperative's services. Although they carry out all kinds of business, and there are different legal models, all cooperative have the following core things in common.
For more about cooperatives in the UK visit uk.coop and worldwide visit ica.coop.
You may also like to download this brief guide to coops.
Definition
A co-operative is an autonomous association of persons united voluntarily to meet their common economic, social, and cultural needs and aspirations through a jointly-owned and democratically-controlled enterprise.
Values
There are 10 values that all coops are based on
Caring for others
Democracy
Equity
Equality
Honesty
Openness
Self help
Self responsibility
Solidarity
Social responsibility
Principles
There are seven cooperative principles that define how a coop operates:  
A coop is owned and controlled by its members. It exists for the benefit of its members, who may be customers, workers, suppliers or the wider community.
A coop is democratic – this means every member has an equal say in how it's run and how profits are used.
Every member contributes financially in some way – from buying products, working for the coop, investing in it or deciding how to spend its profits.
A coop is an independent business, owned and controlled by its members.
It offers education and training to everyone involved, so they can develop the coop and promote the benefits of cooperation.
It cooperates, works with and supports other coops.
A coop supports the communities it works with.