Zoë Gilby Quartet
Sunday 20 December, 8pm
Live music from The Globe! … But you can only watch it on a screen, for now.
Tickets for livestream available from The Globe website.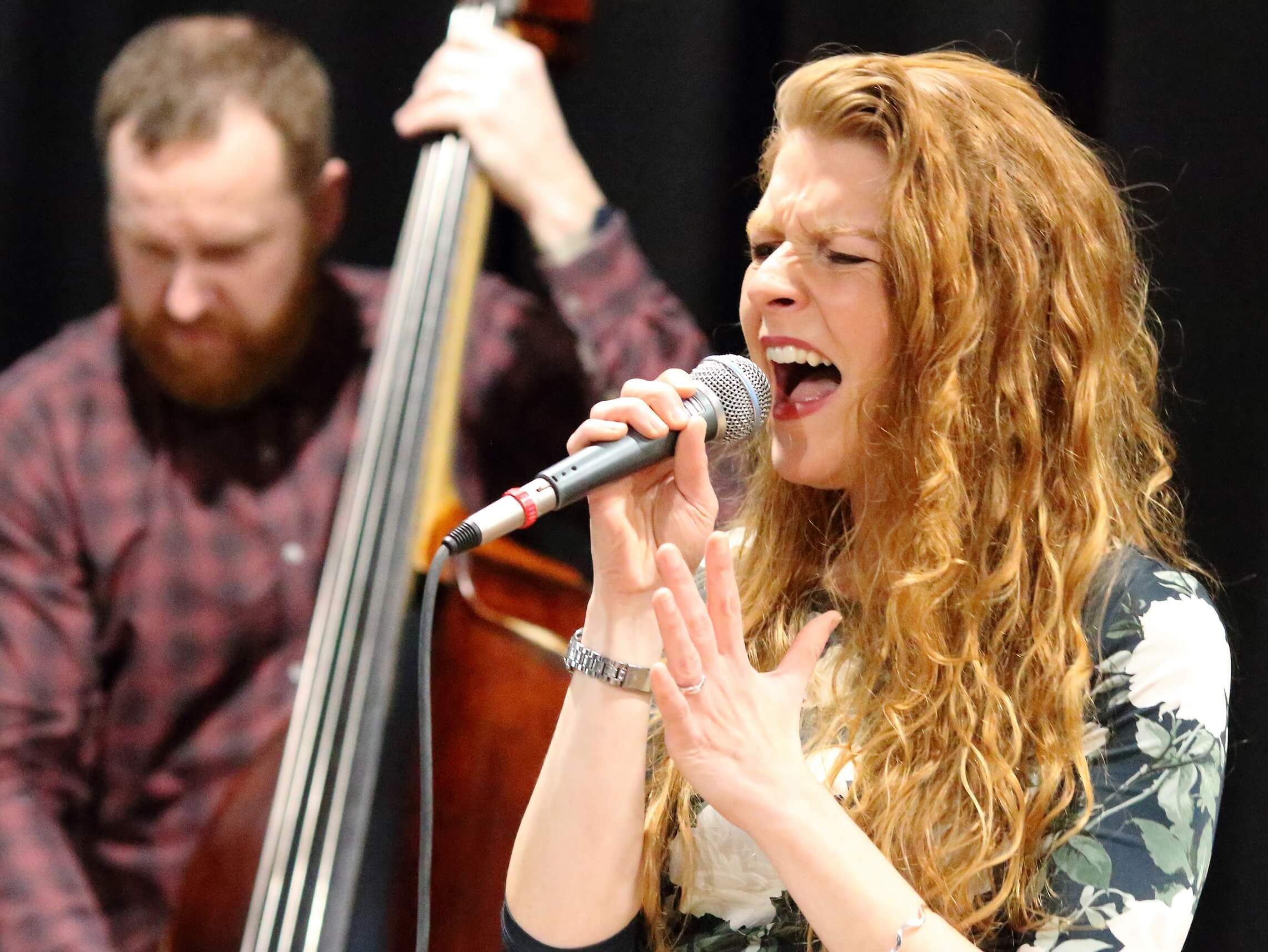 We are delighted to welcome the Zoë Gilby Quartet back to the Globe. They were the first band to be livestreamed direct from the venue (on 12 July 2020). We've learned a lot since then and have installed new equipment, so this gig, the last before the Christmas/New Year holiday is going to be even better – and this time, we hope, there will be an audience in The Globe as well as online.
Zoë Gilby is a vocalist and songwriter, making a stunning impression on the music scene today. Her compelling original compositions are written with double bassist husband Andy Champion. A powerful collection of songs with a strong narrative. Supported by guitarist Mark Williams and drummer Russ Morgan they deliver a commanding mix of musical sophistication and dramatic edge. An engaging repertoire of story telling and atmosphere, her stockpile of music also includes an adventurous blend of contemporary composers from Kate Bush to Pink Floyd and the sensitive treatment of jazz standards, completes this particular 'story-book'. She has toured extensively the UK and internationally, and has performed at many prominent jazz festivals and venues. Last year she was voted Jazz Vocalist of the Year in the Parliamentary Jazz Awards.
Tickets for livestream available from The Globe website.