The Globe Songwriting Group
Are you a 'post-it note poet' scribbling ideas for songs wherever you go?
Do you have ideas but don't know where to go next?
Perhaps you have written some songs and shelved them for another time. Well that time has come!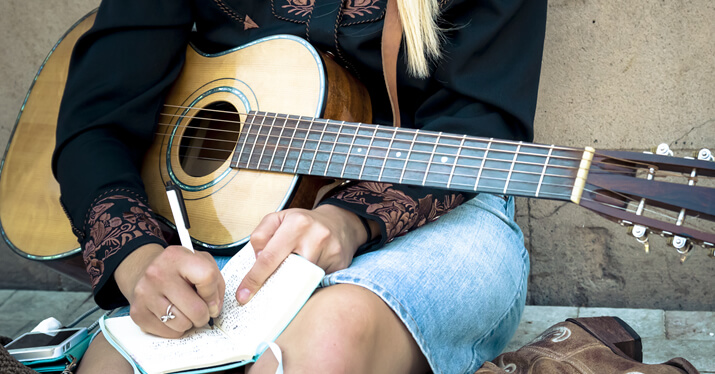 The Globe Songwriting Group is for people who want to explore their musicality, deepen their musical understanding and develop their skills. The weekly sessions are designed to be suitable and accessible for all regardless of experience. This is not a jazz course. All songs are welcome and diversity is encouraged.
The group meets on Tuesday evenings at the Globe from 7pm to 9pm.
The group is guided by Bethany Elen, community musician, folk singer and political activist. She says:"The Globe Songwriting Group is a space for us all, to come together to share, create, explore, play, perform or simply listen. All are welcome: writers, musicians, songwriters, lyricists, poets, music appreciators and curious folk!"
Week-by-week themes focus on a range of topics to develop your skills: creative and expressive writing, prose, melody, harmony, chords, rhythm, structure, arrangement and adapting materials for musical instruments, and performance. The professional tutoring is backed up with online support and resources. There will be guest musicians at some sessions.
Booking
These are 'drop-in sessions' so you are welcome to just turn up on a Tuesday evening. However, it would be very helpful to know who is coming in advance so if you can, please email bethanyelen@bethanyelen.co.uk
Fees
£10 per session, payable in cash to the tutor.