Teduloca
Sunday 22 April, 7.30pm
Groove-based contemporary jazz quartet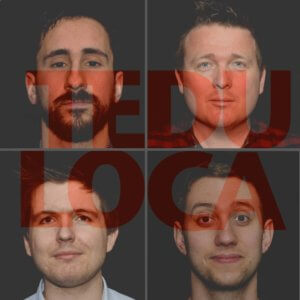 Formed around the classic lineup of sax, guitar, organ and drums, Teduloca are a contemporary jazz quartet, based in the North of England, featuring some of the UK's most exciting and dynamic improvisers.
Teduloca's music takes influence from the history of jazz, but keep it's eyes very much on the future, with virtuosic unison lines, heavy swing, gritty grooves and beautiful contemporary harmonies.
In 2018 Teduloca are touring the UK, playing jazz clubs and arts centres, to promote the release of their debut album.
'Nadim's voice on the tenor is thoughtful, melodic, harmonically advanced, and creative. Beautiful!' – Chris Potter
'Sam Dunn is a wonderful musician on all levels. He has a wide, interesting repertoire, beautiful sound, and is equally compelling with ballads and burners.' – Judy Carmichael
THE BAND
Nadim Teimoori – Tenor Saxophone
Sam Dunn – Guitar
Martin Longhawn – Organ
Jordan Dinsdale – Drums
Tickets £10 on the door, £8 online advance saver