Take it to the Bridge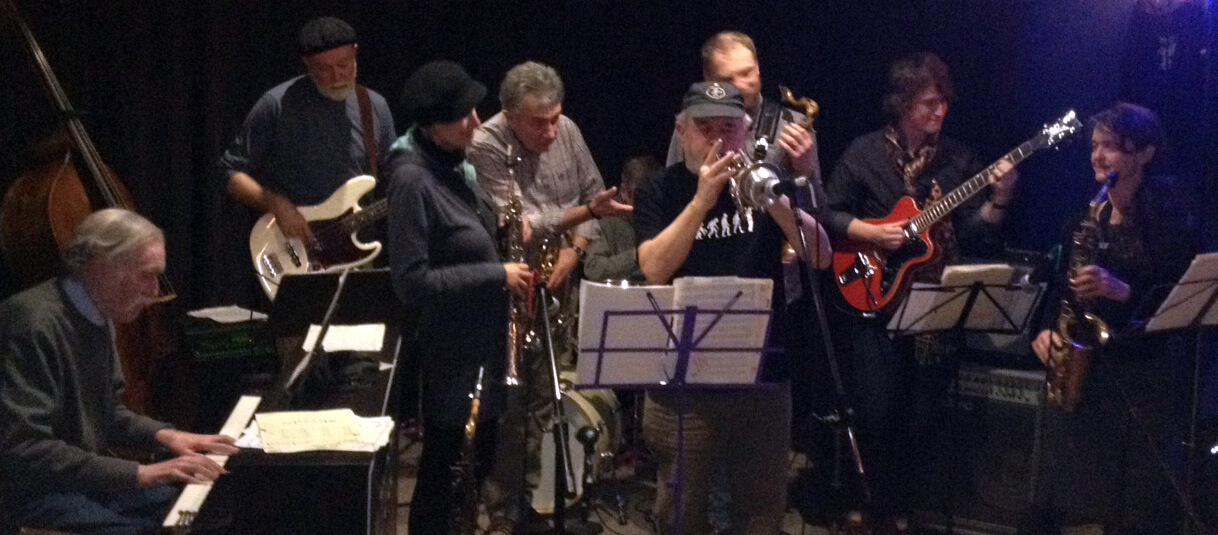 'Take it to the Bridge' is the North East's longest-running jam session, or jazz workshop as veteran organiser Dave Weisser prefers to call it.
It takes place every Wednesday in the Jazz Bar at The Globe from 7.30pm to 10.30pm.
The format is simple and adaptable. Every week a core group of musicians turn up and play jazz standards and anyone (amateur or professional) is welcome to join in. There's lots of written music and chord charts available to share.
Sometimes there are lots of musicians and sometimes just a few. Sometimes recently formed bands use the opportunity to try out new material. Sometimes well established musicians turn up for a blow. You can't predict exactly what will happen at Take it to the Bridge but it's fair to say that almost every jazz musician in Tyneside has played there at some time.
There's no obligation to play. Audiences are very welcome!
Admission £1 (yes just £1).