Sudden Jazz Quintet
Sunday 14 April, doors open 7.30pm
Classic jazz and klezmer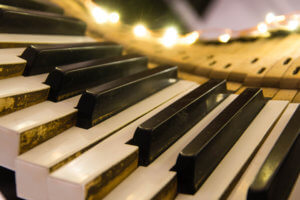 Rachel Richman, alto sax
Lachlan Fotheringham, soprano sax
Sam Young, piano
Dave Parker, bass
Michael Howard, drums
When this quintet was assembled at short notice in earlier this year to stand in for a cancellation the performance was much better and more enjoyable than expected. The five said it would be nice to play together again some time but since they were all busy with other projects it seemed unlikely.
Now there is another opportunity and amazingly all five are available. Sudden Jazz Quintet will be standing in for Big Muddy who have had to cancel due to illness of two members of the band. They will be improvising on a mixture of classic jazz standards some klezmer tunes.
"Wonderful, simply wonderful" was how Bebop Spoken Here described a recent performance by Lachlan Fotheringham
Admission free. Donations very welcome
Can't come but you'd like to support us? Click here.