Shaping the future of Jazz.Coop and The Globe
Today (30 April) is International Jazz Day. It is also exactly six years since The Globe was bought by a cooperative dedicated to jazz.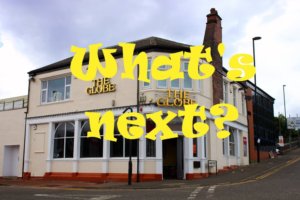 Normally Jazz.Coop would be holding a party to celebrate but these are not normal times. The Globe is closed and we have no idea when, or even if, it might reopen.
The pandemic has changed everything. The Globe will have to adapt if it is to survive and flourish in the new post-pandemic world.
Over the coming weeks the board of Jazz.Coop will be considering how The Globe might operate in the future. They are asking for all people who care about The Globe to get involved in discussing various options, taking decisions and making things happen.
If you are interested in taking part in the consultations please email chair1@jazz.coop. Please use the subject 'Shaping the Future' and please send your message in the next seven days.
Most of the options for continuing to put on jazz gigs, workshops and jam sessions at The Globe will require either more volunteers or greater investment or both. If only a few people respond to this appeal, it would severely restrict the options and could delay the reopening of The Globe.