Rob Heron small band + support
Saturday 1 February, doors open 7.00pm
Three top local bands launch regular Americana night
Is it jazz? It's the wrong question. Rob Heron & The Tea Pad Orchestra have developed their own North Eastern Swing style of improvised music that draws on jazz, blues, country and rockabilly.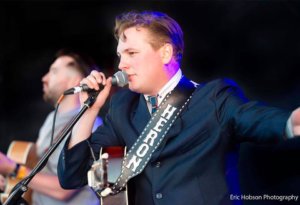 Tonight Rob Heron & The Tea Pad Small Band play an intimate show, with support from local Americana bands, The Byker Hillbillies and The Stetson Five.
Rob Heron will be joined by Tom Cronin (Mandolin/Harmonica), Colin Nicholson (Accordion) and Ted Harbot (Double Bass) for a lively and entertaining, yet stripped back performance.
Doors open 7pm, music starts 7.30pm
This is a likely to be a busy event and tickets are limited.
Follow this link to purchase at £11 (£10+booking fee):
https://www.seetickets.com/event/rob-heron-the-tea-pad-orchestra-plus-support-/the-globe/1475212