Play More Jazz! Online course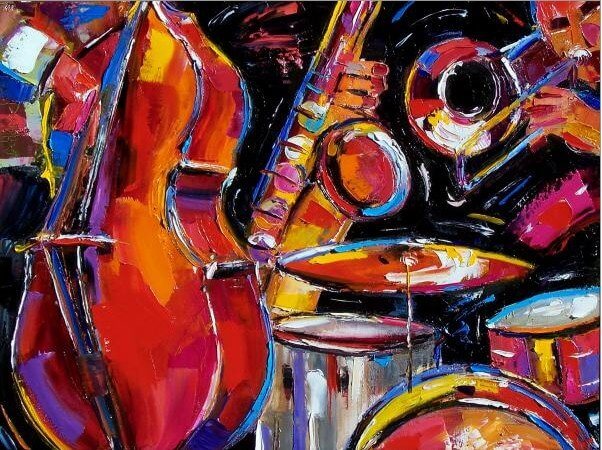 Our long-running jazz improvisation course returns in a different form – online and totally Covid-safe.
As usual the course is led by Steve Glendinning, a superb guitarist who is a regular tutor at Sage Gateshead.
We have arranged four online sessions on the following Tuesdays 7.30-9.00pm: 28 July, 4 August, 11 August, 18 August.
We are planning to hold courses and workshops at The Globe when it is safe to do so. We might also continue with the online courses if there is demand for them.
ABOUT PLAY MORE JAZZ! ONLINE
The new format is to replace the popular Tuesday evening Play More Jazz sessions. The online sessions will be delivered via YouTube video and are open to all musicians who would like to learn about jazz performance and improvisation. Although a basic working knowledge of your instrument is required for these sessions the course is open to beginners and experienced players. As a pilot for the new format we intend to provide four sessions initially. Each session will focus on one particular jazz tune and use that tune as a vehicle developing improvisation and performance skills as well as instrumental proficiency (Chops!). We will study harmony, melody, rhythm, timbre and dynamics – the five parameters of music – separately and in combination, to enrich and enable your understanding of jazz composition – specifically the 'Great American Songbook' – and improvisation techniques.
This is very much a practical online course, as well as tutor demonstrations there will be segments for students to play along with various exercises during the sessions, and although current technology does not allow us to play as an ensemble simultaneously, all students will hear and be able to interact with the tutor's sound feed and be able to field questions during the session via the 'live chat' text function. Instrumental techniques will cover: scale and arpeggio development, chord symbol realisation and navigation of jazz lead sheets (charts), 'good practice' techniques – helping to maximise, and make effective use of practice time, using technology to aid learning using iReal Pro and other pre-recorded backing tracks.
Booking and payment
To enrol please complete the form below. The course fee is £20 for four sessions. Alternatively you can pay £6 per session. You can pay in one of the following ways:
1 By bank transfer (online banking) directly into our bank account: Account name: Pink Lane Jazz Co-op Ltd, Account number: 65650408, Sort code: 08 92 99
2 By making an online payment by credit/debit card or PayPal: use the button at the bottom of this web page
Any Questions?
Please email learning@jazz.coop
ENROLMENT FORM

PAYING BY CARD/PAYPAL
If you are paying by card/PayPal please click SEND above before you click BUY NOW.