Play More Jazz! online course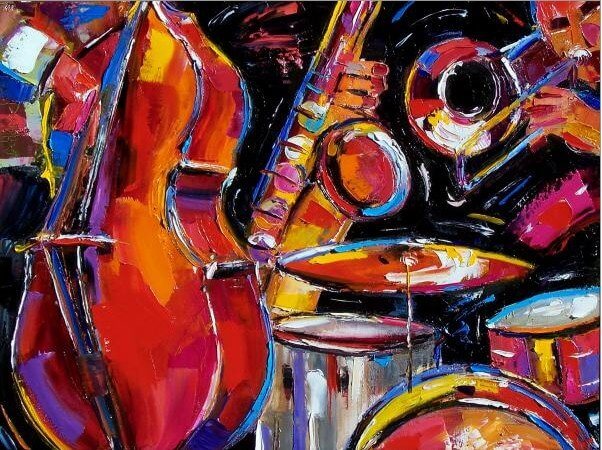 Explore the techniques employed by the great jazz musicians.
Our long-running jazz improvisation course returns in a different form – online and totally Covid-safe.
As usual the course is led by Steve Glendinning, a superb guitarist who was a regular tutor at Sage Gateshead.
We have arranged 10 online sessions on the following Tuesdays 7.30-9.00pm: 10th, 17th, 24th November and 1st, 8th, 15th of December then have a break over Christmas and restart on 5th, continuing on the 12th, 19th and 26th January to complete a 10-session course.
ABOUT PLAY MORE JAZZ! ONLINE
This is a practical course for all musicians interested in developing their improvising skills. The purpose of this course is to introduce the basic concepts of jazz improvisation and how to master the different musical and mental skills involved. Musical ideas will be explored progressively with reference to tunes from the 'standard' repertoire and guidance will be given to develop goals to suit each player's abilities and objectives.
Throughout the course we will focus on demystifying the techniques employed by the great jazz improvisers whilst developing an intuitive improvisational vocabulary within the jazz repertoire.
The online sessions will be delivered in weekly 90-minute sessions, via YouTube video and are open to all musicians who would like to learn about jazz performance and improvisation. Although a basic working knowledge of your instrument is required for these sessions, the course is open to beginners and experienced players.
This is very much a practical online course, as well as tutor demonstrations there will be opportunities for students to play along with various exercises during the sessions, and although current technology does not allow us to play as an ensemble simultaneously, all students will hear and be able to interact with the tutor's sound feed and be able to field questions during the session via the 'live chat' text function.
Booking and payment
To enrol please complete the form below. The course fee is £120. You can pay in one of the following ways:
1 By bank transfer (online banking) directly into our bank account: Account name: Pink Lane Jazz Co-op Ltd, Account number: 65650408, Sort code: 08 92 99
2 By making an online payment by credit/debit card or PayPal: use the button at the bottom of this web page
Any Questions?
Please email learning@jazz.coop
ENROLMENT FORM

Error: Contact form not found.
PAYING BY CARD/PAYPAL
If you are paying by card/PayPal please click SEND above before you click BUY NOW.