Play Jazz! workshop – variations on a foggy day
Saturday 6 May 2017, 2-6pm at Sage Gateshead
On the first Saturday of each month (except January and August) we run four-hour workshops in association with Sage Gateshead. Each one is different, and is usually facilitated by a different tutor.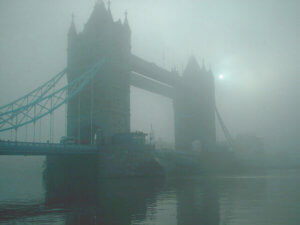 The topic this time is Variations on a Theme and the lead tutor is jazz guitarist Steve Glendinning, who also runs our very popular Play More Jazz course. The workshop will examine how to build coherent musical lines from a well known tune with harmonic, melodic and rhythmic variations. Those who like to do some preparation might like to look at the tune A Foggy Day.
The Play Jazz! workshops are intended to appeal to a wide range of musicians including those who
play other styles of music but are new to jazz
play written music but want to learn to improvise
have not played for a while and want to refresh their skills
want to meet and play with other jazz musicians.
You will work in a small group led by an experienced jazz musician. You'll learn a bit of theory but mostly it will be practical – lots of listening and playing. You'll have the opportunity to improvise and interact with other musicians in an informal supportive situation.
Suitable for all instruments and improvising vocalists. Minimum age 16.
Each four-hour workshop costs £20 (or £18 for Jazz.Coop members). Ticket sales are handled by the Sage and there's a £1.50 booking fee for online and telephone sales (but not if you pay cash at the ticket office).
You can book online here
http://www.sagegateshead.com/event/play-jazz/
or by phoning the Sage ticket office 0191 443 4661
or by visiting the Sage in person
If you've got any questions please email learning@jazz.coop