Play Jazz! workshop: the dreaded diminished
Saturday 1 June 2019, 2-6pm at Sage Gateshead
On the first Saturday of each month (except January and August) we run four-hour workshops in association with Sage Gateshead. Each one is different, and is usually facilitated by a different tutor.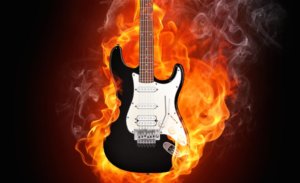 This time the tutor is guitarist Bradley Johnston and the theme is 'the dreaded diminished – playing over the devil's interval'.
The Play Jazz! workshops are intended to appeal to a wide range of musicians including those who
play other styles of music but are new to jazz
play written music but want to learn to improvise
have not played for a while and want to refresh their skills
want to meet and play with other jazz musicians.
Suitable for all instrumentalists and improvising vocalists. Minimum age 16.
Each four-hour workshop costs £25 (or £22.50 for Jazz.Coop members). Ticket sales are handled by the Sage. You can book online here
https://sagegateshead.com/whats-on/play-jazz-workshop/
or by phoning the Sage ticket office 0191 443 4661
or by visiting the Sage in person
If you've got any questions please email learning@jazz.coop