Play Jazz! workshop: Colla Voce
Saturday 2 February 2019, 2-6pm at Sage Gateshead
Colla Voce: Exploring the interplay between instrument and voice
Tutors: Steve Glendinning and Julija Jacenaite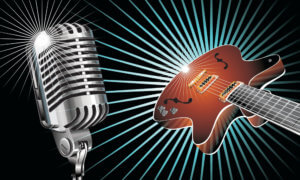 This practical workshop will explore the dynamic interplay between instrument and voice in a jazz/improvised musical context. Exploring ideas of thematic development, accompaniment and improvisation, and employing these concepts creatively within a harmonic and melodic framework. 'Take The A Train', 'There Will Never Be Another You' and 'Love Me Or Leave Me' will be employed as vehicles for improvisation. One or all of the tunes may be visited throughout the afternoon (depending on numbers, aptitude and progress). A practical workshop (expect lots of playing/singing) for all instrumentalists and vocalists focusing on:
Rhythm/groove
Harmony/melody
Call and response
Accompaniment techniques for all instruments and voice
Improvisation
Navigation and effective realisation of chord charts and lead sheets
On the first Saturday of each month (except January and August) we run four-hour workshops in association with Sage Gateshead. Each one is different, and is usually facilitated by a different tutor. The Play Jazz! workshops are intended to appeal to a wide range of musicians including those who
play other styles of music but are new to jazz
play written music but want to learn to improvise
have not played for a while and want to refresh their skills
want to meet and play with other jazz musicians.
Suitable for all instrumentalists and improvising vocalists. Minimum age 16.
Each four-hour workshop costs £25 (or £22.50 for Jazz.Coop members). Ticket sales are handled by the Sage. You can book online here
http://sagegateshead.com/event/play-jazz50844/
or by phoning the Sage ticket office 0191 443 4661
or by visiting the Sage in person
If you've got any questions please email learning@jazz.coop