Making Music Together – LIVE
Saturday 23 March at the Globe
First public concert of the community music project developed by Jazz.Coop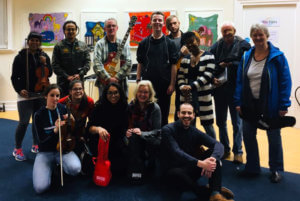 Come and see The Lemington Community Band, The Riverside Community Band and other guests for an afternoon showcase of community music making!
Doors 4:30pm, Concert 5pm, Finish by 6pm
Admission free
Making Music Together is a community project in the west end of Newcastle to provide opportunities to learn, play and listen to music. It is an initiative of Jazz.Coop and The Globe. It is funded by the Community Foundation supported by Newcastle City Council. Sponsorship has also been provided by JG Windows.