Lickety Split
Sunday 22 July, 7.30pm
Cool octet with tight, brassy sound
After Lickety Split nearly blew the roof off at the Jazz.Coop christmas party we are delighted to have them back at The Globe in the summer.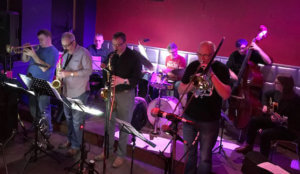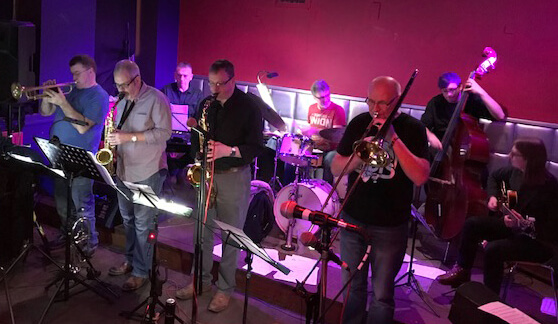 Lickety Split are an 8 piece band playing the best of West Coast jazz.
Eddie Bellis, Trombone (leader)
Callum Mellis, Trumpet
Paul Gowland, Tenor Sax
Alan Marshall, Alto Sax
Jeremy McMurray, Keyboard
Paul White, Drums
Alan Rudd, Bass
Brad Johnston, Guitar
"Lickety Split is a cracking band. Easy going guys and superb musicians." Bebop Spoken Here
Admission £6 on the door (£3 for students)
Can't come but you'd like to support us? Click here.