KOAN 6 – Enlightenment
Friday 29 September, 7pm
An evening of Free Improvisation and Original Composition
Part of the Newcastle Festival of Jazz and Improvised Music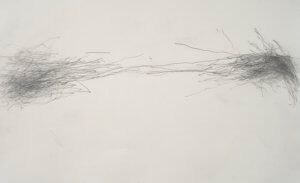 Koan 6 has a diverse range of quality performances showcasing the originality and vitality of local artists dedicated to pursuing their authentic vision in music and sound.
Headlining this Koan festival special will be Culver whose high precision quality of sound and depth of reach creates a unique meditative experience that lasts long in the memory. Also featuring are the drive and passion of the ambient cinematic sound quartet Space Gong. The multi-talented Dawn Bothwell will play a solo improvisation and the night is opened with a selection of short improvisations by Jazz North East's Improvisers' Workshop.
Newcastle Improvisers (7.30pm) / Dawn Bothwell (8.15pm) / Space Gong (9.00pm) / Culver (10.00pm)
£5 / £4 Concessions (Students / MU / Benefits / OAP)
Tickets available On The Door first come first served
This concert is presented by Koan at The Globe (Jazz.Coop) in association with Newcastle Festival of Jazz and Improvised Music
ARTISTS PROFILES
Culver
Heavy drone, amplifier coaxing, tape unwinding, from Gateshead. A precision quality of sound production with finesse in the detail and depth of reach, a unique meditative experience that last long in the memory A sought after talent Culver has partnered giants as diverse as Evan Parker and Skullmask.
"What is there left to say about Culver? The most singular of artists he does his thing with no regard for fashion or favour. You're into it or you're not." RFM/J. Murray.
Space Gong
Space Gong are an innovative Newcastle based quartet, comprising of bass, drums, saxophone and electronics. They are inspired by jazz, science fiction and horror cinema producing alternative soundtracks. They will showcase their original compositions accompanied by visuals. The music ranges from ambient pieces influenced by films such as 'Under the Skin'', electronic influenced music inspired by the real life search for the Mia Space station to dark heavy sounds from hell with 'You don't need eyes' a homage to the film 'Event Horizon'.
https://soundcloud.com/space-gong/scarlets-aurora-part-2
Dawn Bothwell
Dawn is a versatile musician playing in many contexts perhaps best known as a singer and electronic artist founded upon layered sound and voice working with electronics and loops. There is an icy haunting vulnerability and authenticity to Dawns work in her solo project Pentecostal Party. Dawn is a keen collaborator; a member of Hen Ogledd with Richard Dawson and Rhodri Davies and in FUQ with Mariam Rezaei. Dawn is an imaginative improviser and for her Koan performance she will present a solo improvisation.
Newcastle Improvisers
Newcastle has a thriving improvisation scene with the Improvisers Workshop supported by Jazz North East developing and sustaining improv practice over the last two years. A selection of Newcastle's Improvisers, mostly drawn the members of the Improvisers Workshop will open the night. To test flexibility and imagination they will do the high wire test of having their names drawn from the hat and seconds later perform for ten minutes each with their randomly selected collaborators.