Julija Jacenaite Trio
Saturday 4 November, 8pm
Soulful jazz vocalist
(This replaces the Anita Wardell gig previously advertised. We are grateful to Julija Jacenaite for stepping in at short notice.)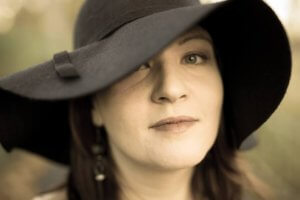 Julija Jacenaite – voice
Steve Glendinning – guitar
Paul Grainger – double bass
Hailing originally from Lithuania it didn't take long for Julija to establish herself as a powerfully unique voice in the Newcastle jazz scene. Moving over in 2011 she has collaborated with the cream of the crop at both jam sessions and in the creation of her own projects of which the Julija Jacenaite Trio is just one.
Having trained in Vilnius as a vocalist and pianist she has since released a live album with the "Julia Jazz Trio", taken part in a number of international music projects and also both hosted and edited cultural TV show "That Jazzy World" on TV1 in Lithuania.
Julija supported such major artists as Joe Zawinul, Kurt Elling and Richard Bona before moving to the UK where she is part of London-based band "In Jazz Veritas". Simultaneously she performs up North as "Duo Loco" together with bass player Katy Trigger.
On 4 November Julija will be performing at The Globe together with exceptionally talented guitarist Steve Glendinning and double bass master Paul Grainger.
The repertoire of the night will include new interpretations of favourite jazz standards and popular tunes as well as original songs written by Julija herself.
Come for a cozy evening filled with warmness, colourful music and soulful melodies.
"Julia Jacenaite never gives less than 100%, immersing herself, body and soul, in the tune at hand." Bebop Spoken Here
Tickets £5 on the door (or free for people who make a fuss and say they have come to see Anita Wardell; they may make a donation later when they hear how good Julija Jacenaite is.)