Jazz Guitar Refresher course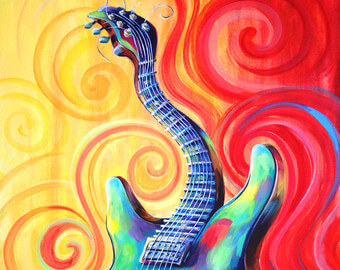 Four two-hour sessions (Tuesdays 5-7pm) at the Globe. The next course starts on Tuesday 14 June 2016, with further sessions on 21 June, 5 July and 12 July.
The tutor is James Birkett, a very experienced jazz educator who has taught and inspired many fine Tyneside guitarists.
This refresher course is being held at the request of guitarists who have attended James's classes before, although new people will also be very welcome.
Topics covered will include:
Technique
How to practice
The structure concept
The interpretation of chord symbols
Harmonic analysis and substitution
Comping
Improvisation
Electric guitarists will need to bring an amp.
Prices
The standard course fee is £60, and there is a discounted rate of £55 for Jazz.Coop members. If you cannot attend all four sessions you can pay £17 per session.
To book
Places are limited so please book now.
For more information and bookings please email learning@jazz.coop. We'll email you with details of how to pay by bank transfer.
Alternatively you can make a card payment here