Jazz.Coop Party
Thursday 22 December, from 8 till late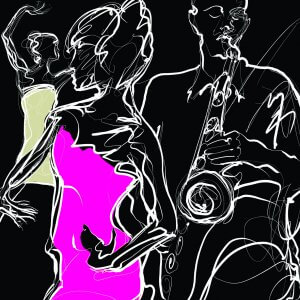 Party night at The Globe.
It has been a momentous year for Jazz.Coop and the Globe. Since September we've been managing the whole building, putting on music, dance and courses on both floors. It's been very busy and now we want to celebrate. So we are having a party.
We've got a loose plan for having fun but the details will be improvised on the night – just like jazz. There'll be live music, dancing, a bit of food and a lot of drink.
All welcome and it's free to get in. Wise men and women bearing gifts will be especially welcome, as will musicians, dancers, poets, reindeer, elves …