Clark Tracey gig 'a major coup'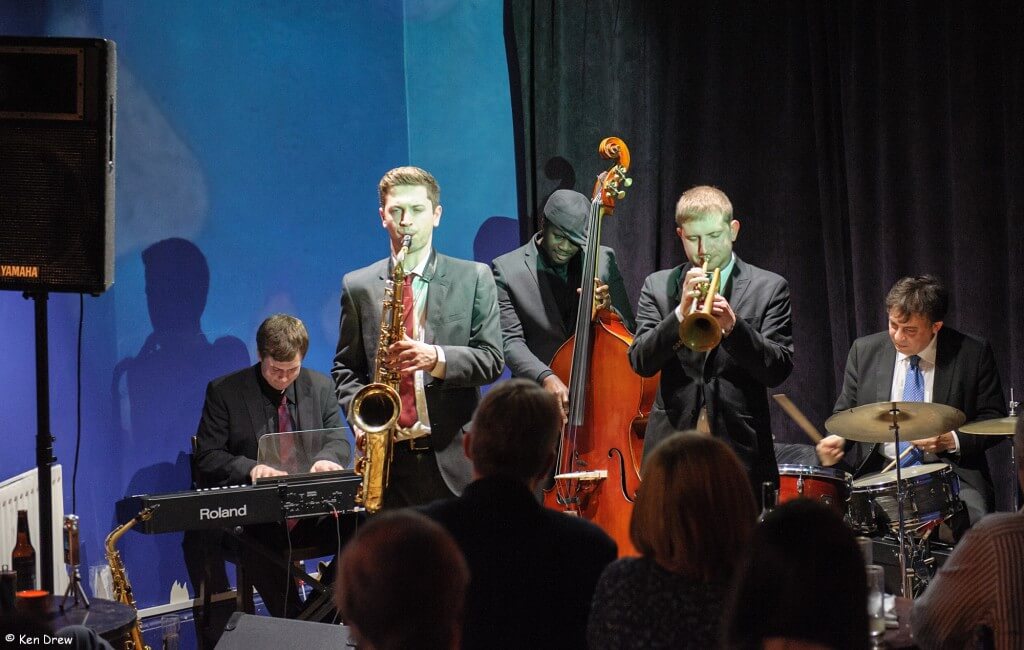 Harry Bolt (pno);  Chris Maddock (ten); Daniel Casimir (bs); Henry Amburg Jennings (tpt); Clark Tracey (dms).
"This first major gig by the Jazz Co-op was a major coup for the organisers. We've got a Jazz Club!"
wrote Lance Liddle in the award-winning jazz blog Bebop Spoken Here. You can read the full review here http://s.coop/1v2bt
It was a night of superb jazz and a great end to the week that had seen the installation of the lift making The Globe one of the very few small music venues in Tyneside that is fully accessible on all floors.
Clark Tracey also gave a jazz drums masterclass in the afternoon, and it was clear that he and his young band enjoyed their trip to Newcastle. After the gig they were talking about making sure that another visit to the Globe would form part of a northern tour.