Advanced Jazz Guitar (weekly)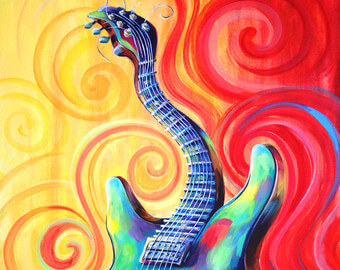 Five two-hour sessions June/July 2018 (Tuesdays 5-7pm) at the Globe. The next course starts on Tuesday 5 June 2018. 
The tutor is James Birkett, a very experienced jazz educator who has taught and inspired many fine Tyneside guitarists.
Unlike our previous jazz guitar courses, this term the five sessions will held weekly. The dates are 5, 12, 19, 26 June and 3 July.
These sessions are aimed at guitarists who have established a reasonable level of facility. Topics covered will include:
Technique
How to practice
The structure concept
The interpretation of chord symbols
Harmonic analysis and substitution
Comping
Improvisation
Participants will be expected to attend all five sessions and to undertake follow-up work between each session.
Electric guitarists will need to bring an amp.
Prices
The standard course fee is £75, and there is a discounted rate of £65 for Jazz.Coop members. If you cannot attend all five sessions you can pay £18 per session.
To book
To enrol please complete the form below.
To confirm your booking you need to pay for the course in advance.
You can pay in one of the following ways:
1 By bank transfer (online banking) directly into our bank account: Account name: Pink Lane Jazz Co-op Ltd, Account number: 65650408, Sort code: 08 92 99
2 By making an online payment by credit/debit card or PayPal: use the button at the bottom of this web page
3 By sending a cheque, payable to: Pink Lane Jazz Co-op Ltd, and post it to The Treasurer, 209 Centralofts, 21 Waterloo Street, Newcastle upon Tyne NE1 4AL
Any Questions?
Please email learning@jazz.coop
ENROLMENT FORM

PAYING BY CARD/PAYPAL
If you are paying by card/PayPal please click SEND above before you click BUY NOW.