Dulcie May Moreno
Saturday 20 May, 8pm
Sultry and passionate song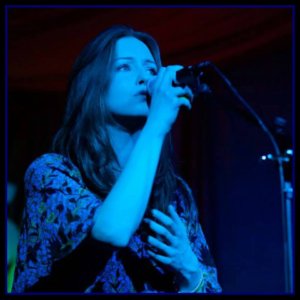 Tyneside debut for this ethereal jazz vocalist and singer/songwriter from the south coast.
She brings a mixture of jazz standards, contemporary music and original songs.
An intimate evening of sultry and passionate song, stripped down to vocals, double bass and guitar.
Expect the Blues, Swing, Originals and some Latin numbers and favourites by Chet Baker, Sarah Vaughan, Billie Holiday, Sheila Jordan and Nina Simone.
Dulcie and her guitarist Stephen Bridgland hail from Kent and have performed across Kent and London, including Canterbury's Marlowe Theatre, The Astor Theatre and Ronnie Scott's Jazz Bar in London. Joined by local virtuoso Paul Grainger on double bass, for their first time at The Globe.
Tickets £7 online or on the door.
This gig is part of the Globe's contribution to the Late Shows – the annual Newcastle/Gateshead late night culture crawl.
It is followed by a gig in the main bar featuring alternative acoustic band Box Wallet and the Roadside Shrimp. One ticket gets you into both gigs. There are reduced entry charges after 10pm for people with Late Shows glow sticks.