Alan Glen – 80th birthday bash
Thursday 28 July 2016, 8pm
Veteran piano maestro Alan Glen, ably supported by John Pope on double bass and Sid White on drums, returns to the Globe for a celebratory night of superb classic jazz.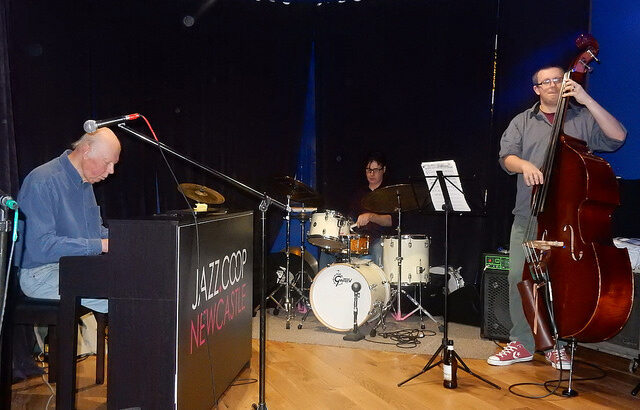 If you need any encouragement to come to this outstanding gig, we can do no better that quote from Jazz Alert by Paul Bream (who is known for being sparing with his praise).
"Is it possible that Tyneside jazz enthusiasts don't realise what a treasure we have in Alan Glen? His last gig at the Globe, back in May, pulled a meagre audience; surely this appearance, celebrating his 80th birthday, must do better.
"Although much of Alan's repertoire consists of established jazz standards (and few people can have such a kaleidoscope of great tunes at their fingertips), he still throws in a handful of his own originals, some of them newly minted. More importantly, he still finds ways to bring fresh life to even the most familiar material. It's perhaps indicative of his continuing creative vitality that he prefers to work with much younger musicians, and in John Pope and Paul Wight he's got two of the best – although it's a moot point whether they keep him on his toes or vice versa.
"As ever with an Alan Glen gig, this promises to be a masterclass in jazz piano. Be there."
To give a perspective on Glen's longevity at the top of the jazz scene read the post in Bebop Spoken Here about his performance at the Newcastle International Jazz Festival in 1976 which also featured Soft Machine and Roland Kirk.
Admission £5 on the door
[photo by Lance Liddle]