Advanced Jazz Guitar course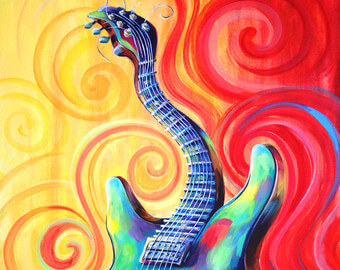 Five two-hour sessions January – March 2018* (Tuesdays 5-7pm) at the Globe. The next course starts on Tuesday 16 January 2018. 
(* This coming term it is not every fortnight. The dates are 16 Jan, 30 Jan (then 3 week gap), 20 Feb, 6 March, 20 March.)
The tutor is James Birkett, a very experienced jazz educator who has taught and inspired many fine Tyneside guitarists.
These sessions are aimed at guitarists who have established a reasonable level of facility. Topics covered will include:
Technique
How to practice
The structure concept
The interpretation of chord symbols
Harmonic analysis and substitution
Comping
Improvisation
Participants will be expected to attend all five sessions and to undertake follow-up work between each session (hence the fortnightly date schedule).
Electric guitarists will need to bring an amp.
Prices
The standard course fee is £75, and there is a discounted rate of £65 for Jazz.Coop members. If you cannot attend all five sessions you can pay £17 per session.
To book
Places are limited so please book now.
For more information and bookings please email learning@jazz.coop. We'll email you with details of how to pay by bank transfer.
Alternatively you can make a card payment here